Another Photo Fringe Weekend
There are so many in-venue Photo Fringe shows for you to visit and plenty of events for curious minds too.
Not all Photo Fringe 2022 shows are open every day, or for the full length of the festival. Please check opening hours before visiting - open days in Brighton & Hove can be found here and in towns across Sussex here.

Here are just some Photo Fringe ideas for what to do and see this weekend Friday 21 - Sunday 23 October.

In Brighton & Hove
The Photo Fringe Collectives Hub at Phoenix Art Space is open all weekend 11am - 5pm and a great place to start a day touring Photo Fringe venues in Brighton. The show presents six artist collectives comprising 43 lens-based artists presenting work in response to the Photo Fringe 2022 theme of Real Utopias.
AION - Rhiannon Adam, Emily Graham, Laura Pannack, Jon Tonks.
Collective 22 - Leah Band, Adam Bennett, Simona Ciocarlan, Caitriona Dunnett, Susanne Hakuba, Pippa Healy, Phil Hill, Christian Jago, Elena Kollatou and Leonidas Toumpanos, Nieves Mingueza, Zara Pears, Nat Wilkins, Mandy Williams, Sofia Yala.
Collective - Iana Mizguina, Corinne Whitehouse, Hayden Wilde.
Copy & Paste - Paula Tollett, Matt Bruce, Ryan Smith, Mike Tudor.
Hiatus Collective - Anna Luk, Ben Parker, Emily Gaskin, Lisa Doyle, Lucy Kane, Saffron Laishley, Sam Megilley, Sophie Phillips, Stani Vaseva.
Mass Collective - Henry Woide, Luca Piffaretti, Francesco Russo, Polly Tootal, Simon Kennedy, Caroline Charrel, Andrew Meredith, Sue Barr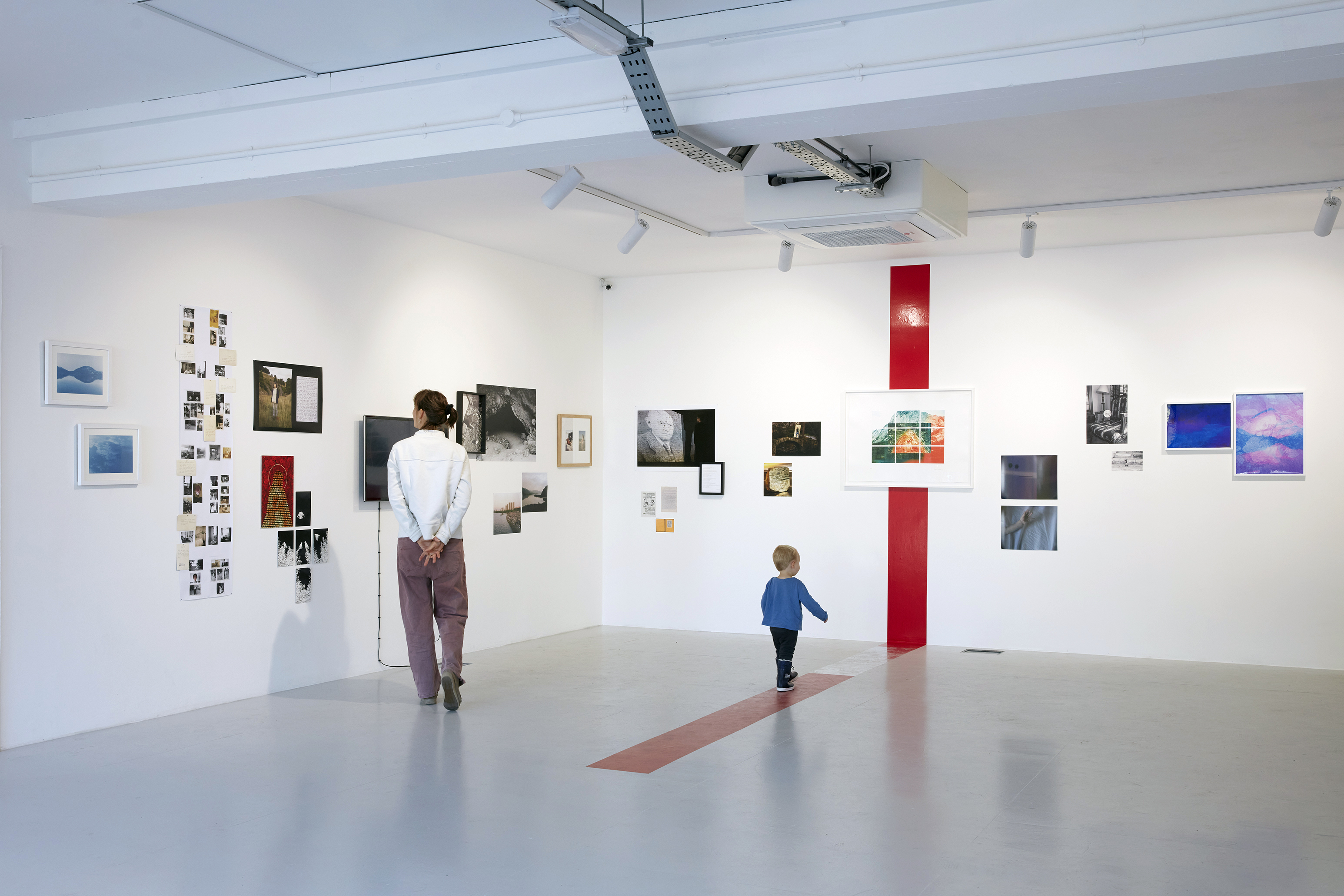 © Leah Band
At Phoenix Art Space 11am - 1pm on Saturday, make your own camera obscura with Lynn Weddle [below left]. Phoenix Art Space family workshops are for children aged 5yrs+ to enjoy being creative together with their parents / carers. Free no need to book.


[above centre] A Slow Creeping from artist duo Thomas & Maloney around the corner from the University of Brighton in Edward Street at Metropolis Contemporary - its extraordinary installation is well worth experiencing. This collaborative exhibition is a culmination of the experimental photographic and moving image work of Thomas & Maloney. It responds in part to the artists' joint interest in Charlotte Perkins Gilman's 'The Yellow Wallpaper' (1890). This gothic tale recounts the experience of a woman struggling with her mental health after being locked away in a attic room following the birth of her child.

[above right] Our OPEN Digital commission from Anne-Marie Atkinson, 632,700, is open at CCA Brighton: Dorset Place. The projected animated collage provides an immersive experience and brings often excluded voices into conversations around new or alternative futures.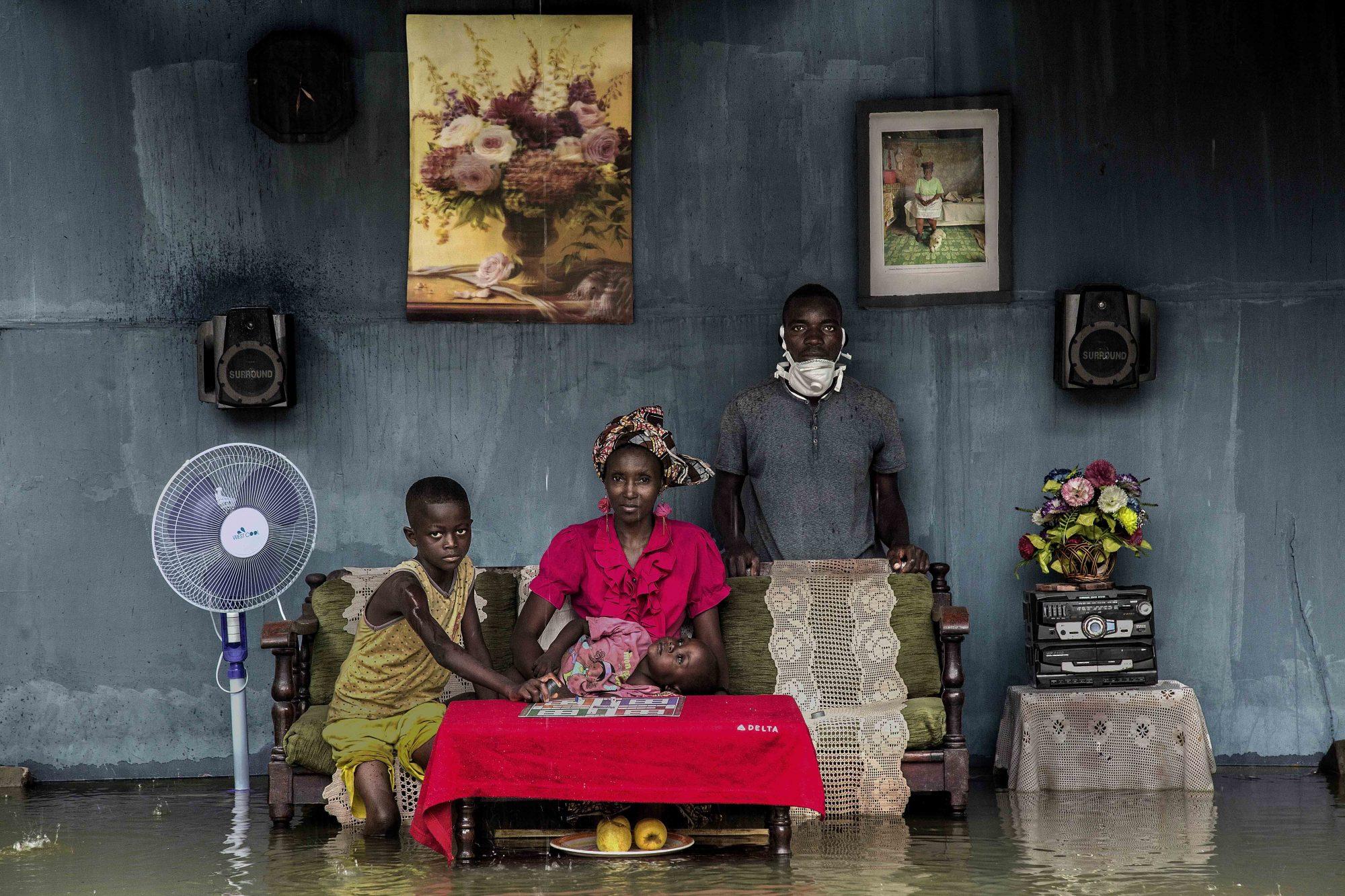 Follow a route to Kemptown and you'll discover, at Koop Projects, Baudouin Mouanda's constructed photographs made with local people in his hometown of Brazzaville, Republic of Congo [Above]

In a nearby cafe find Philip Cundall's large-scale sea-scapes at Portland and just a few minutes walk away Cole Flynn Quirke's coming-of-age series, Even a Maniac Can Learn to Drive, "a swan song to the age of no, or very little responsibility" is shown at Jane & Jeremy's beautiful photo bookshop The Bookend [Below]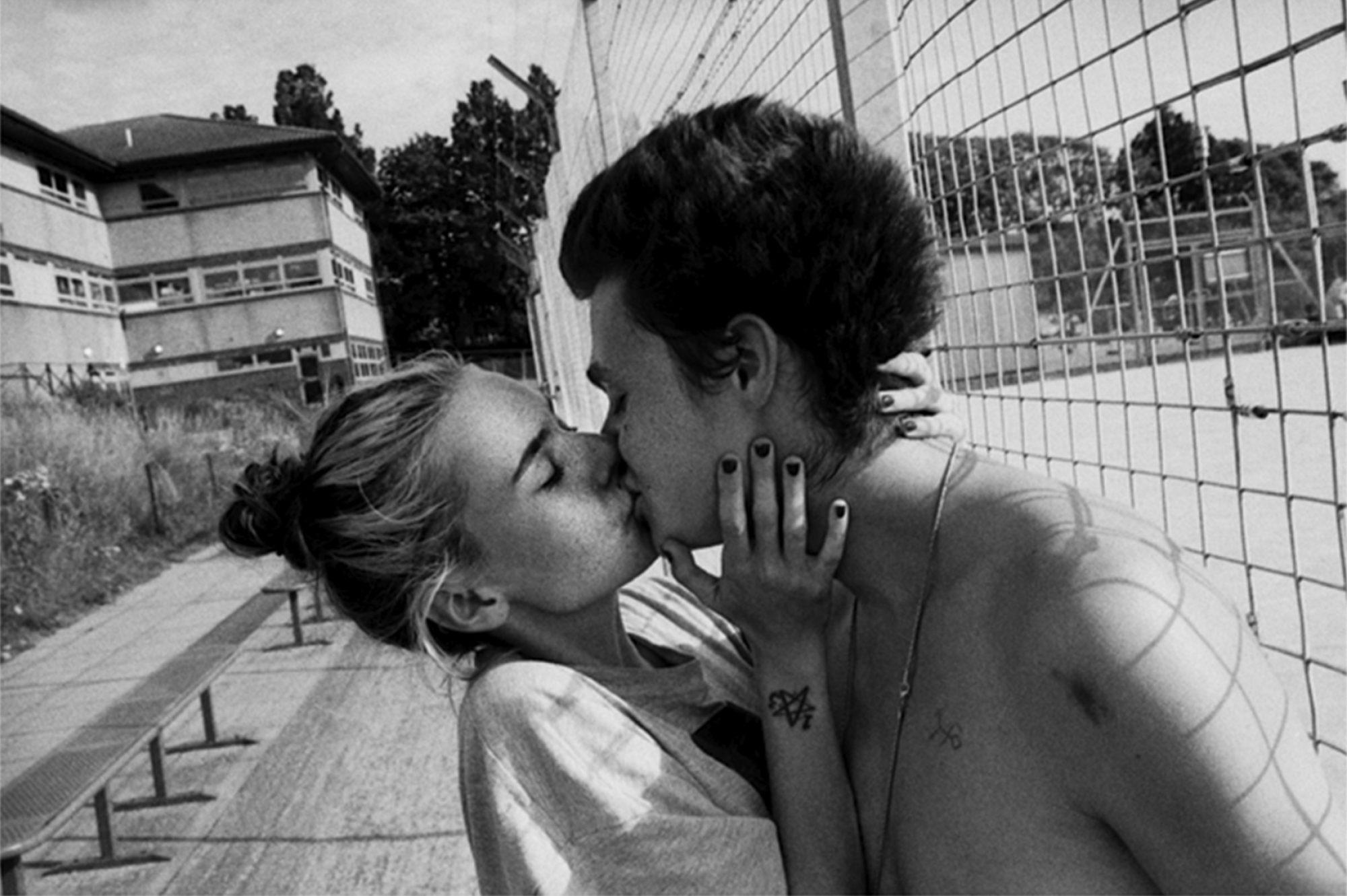 Two exhibitions are showing this weekend at the Regency Town House Elissa Jane Diver's Wilder is made in response to the Knepp rewilding site in West Sussex. Tolly Robinson's This Septic Isle documents both the private company responsible for our sewage problem and the activists trying to fix it. Both showing at The Regency Town House, Brighton, until Sunday 23 October with a private view on Friday 5-8pm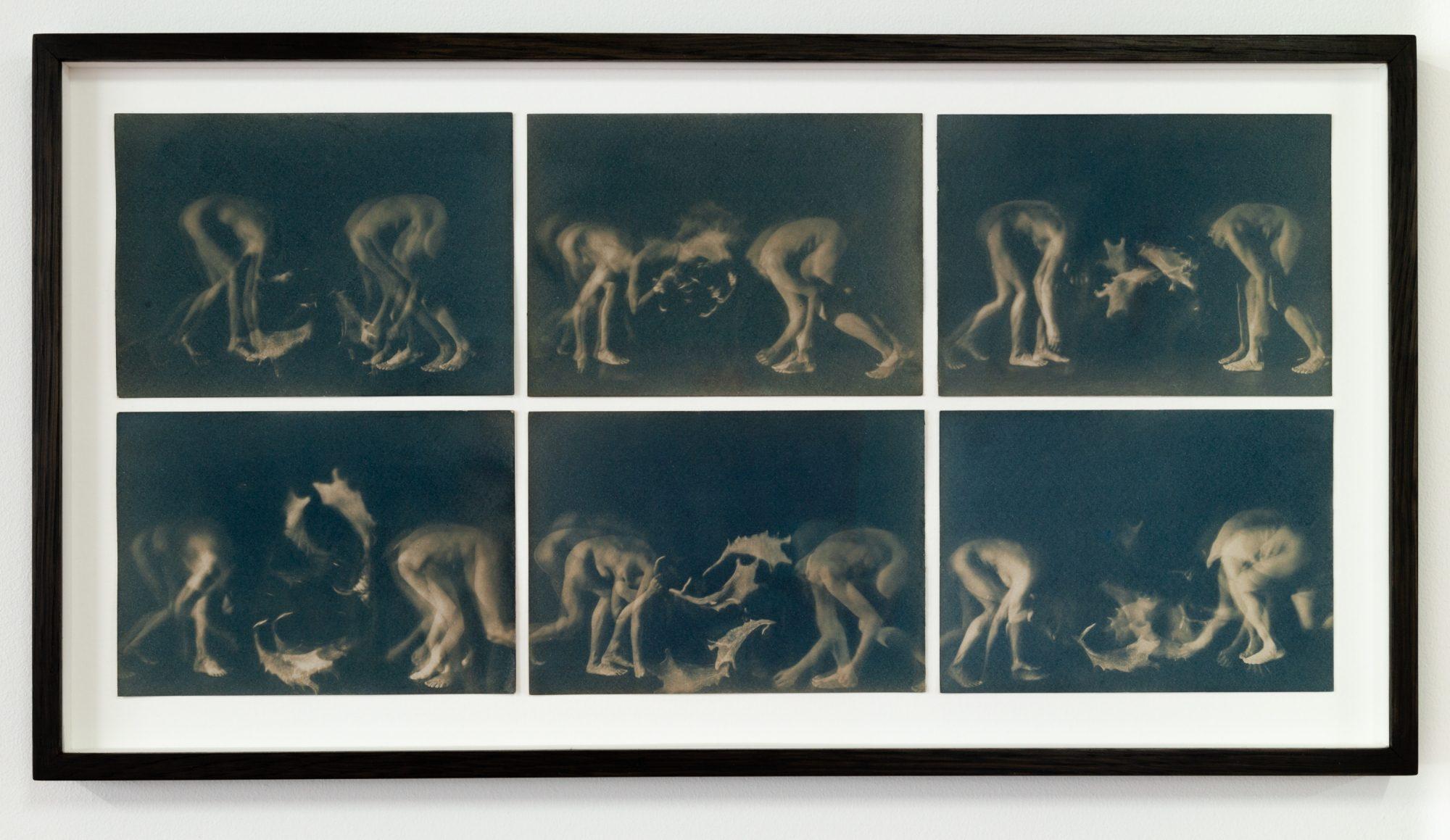 Phoebe Wingrove's In the Dark [below] shows at the Lock-In Gallery in Little Western Street until Sunday. 2pm Saturday join Phoebe and curator Ricardo Reverón Blanco in conversation, discussing photography's role in visualising invisible illnesses.

Estabrak's For the Veil, Within the Veil, Without the Veil at ONCA gallery is an autobiographical installation combining underwater photography, glass art and spatial socio-politics. Estabrak's works attempt to question why it's ultimately we who govern each other's behaviour when all we can ever be in control of is ourselves. The exhibition containsd an image the artist has stipulated cannot be photographed or filmed under any circumstances.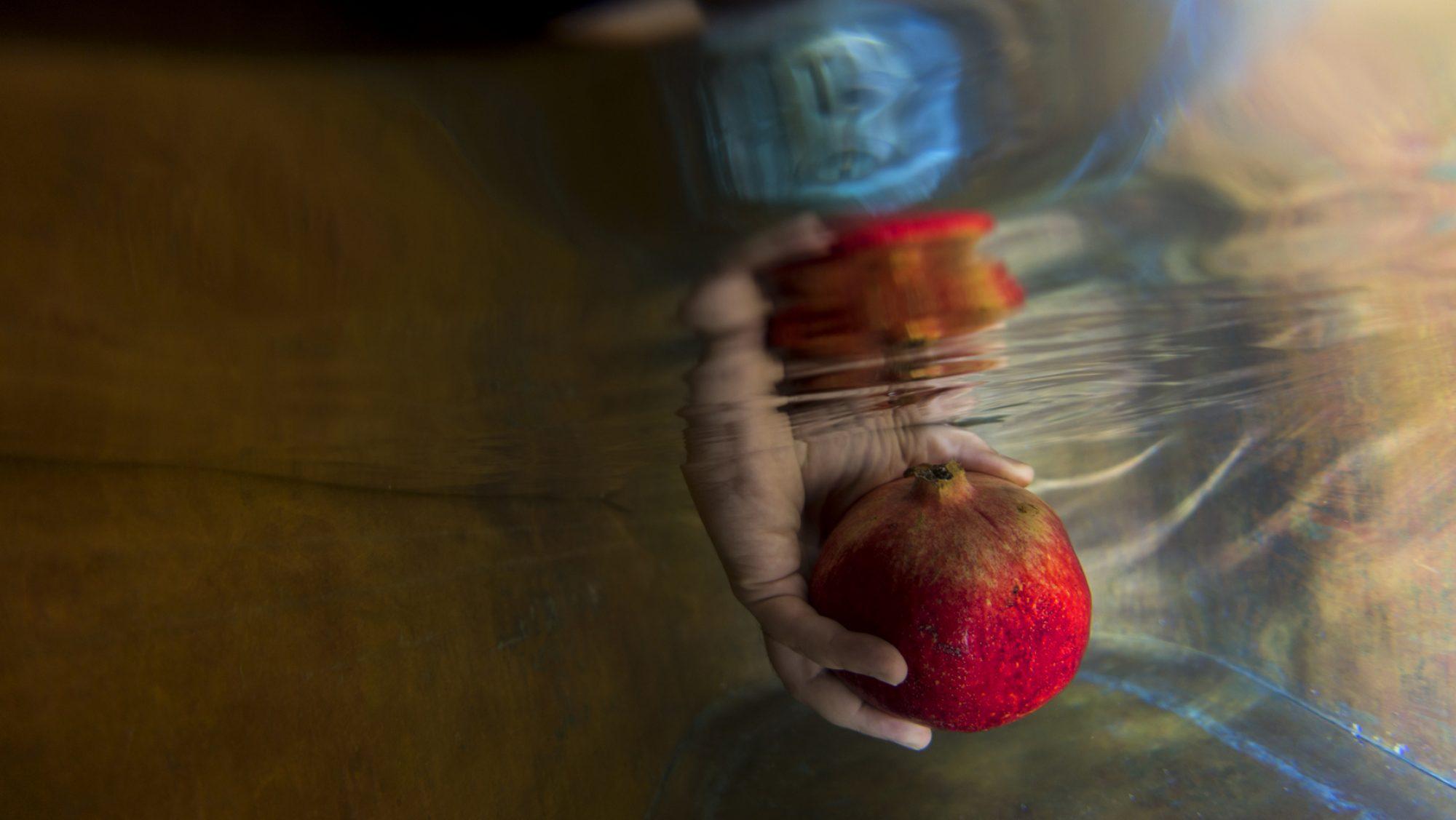 At Yefsis on London Rd Tess Zahn explores the cyclical rhythm of time within organic matter with abstracted and overlapping constructions and nature.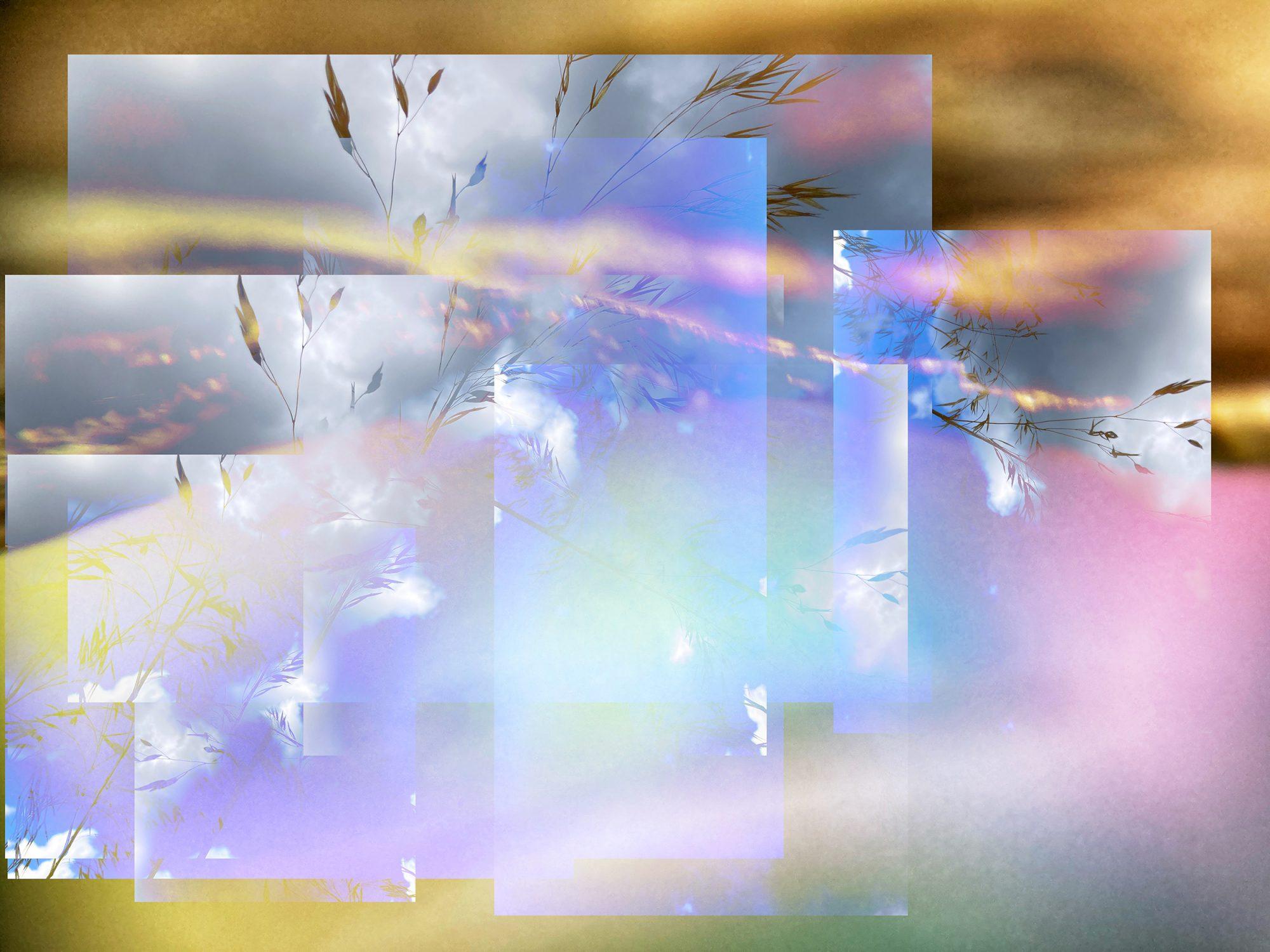 At Nadir Project Space Sofia Yala's artwork explores archival material combined with unexpected encounters in life. Her art conveys storytelling bringing in different times, textures, and layers. Previewing on Friday 21 October 6-8pm use the side Entrance at 82 Rose Hill Terrace, Brighton and ring the bell.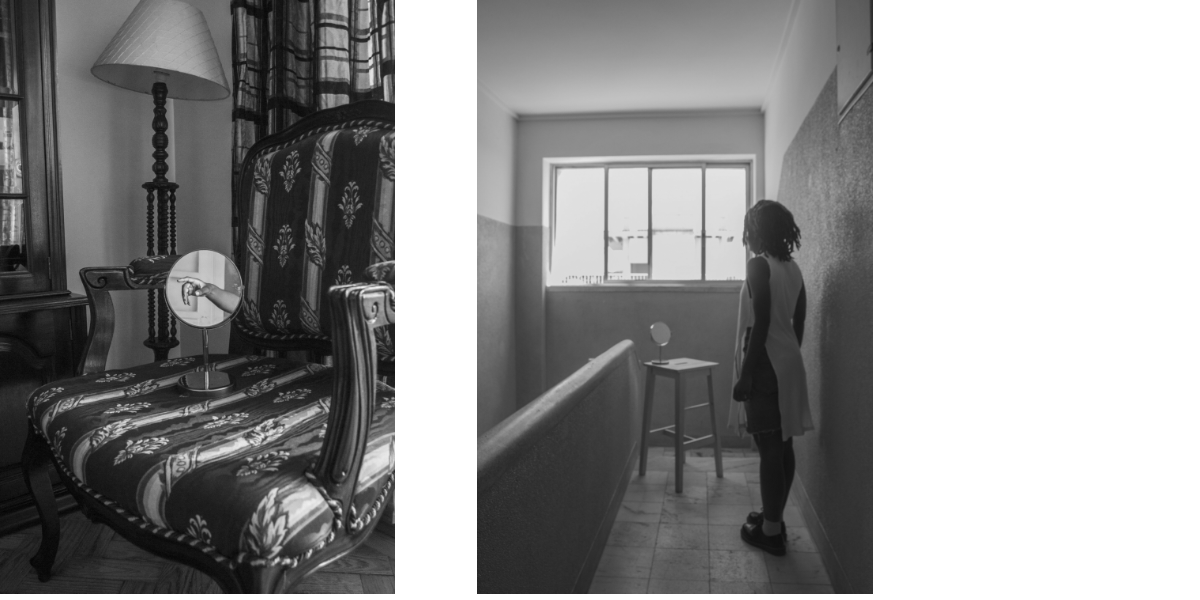 Our Real Utopias at Florence Rd Cafe presents work from thirty creatives; all members of the Wellbeing Hub at Preston Park, (formerly known as Preston Park Recovery Centre) Brighton's only 7 day a week mental health and wellbeing service the work represents moments of mindful connection, reflection and wonder, of slowing down and taking notice.
Another group exhibition sited on Brighton beach by nine local photographers Tides 3: Pier to Marina, explores life on our city's famous beachfront.
Paxton & Glew's New Vision presents works by Rosie Emerson, Richard Heeps, Lexi Laine, Jack Parker and Emily Paxton.

This is the last weekend to visit Projecting Power: Photography as Activism at Jubilee Library. Work by young photographers examines how the photograph can be used to document history, tell a story, convey a message, or disrupt the narrative. The exhibited images were created by the 16 - 21 year old participants of the Photo Fringe project, whose online workshops were led by Natalie Mitchell. Exhibiting artists: Symoné Adeyemi, Maroa-Isabell Al-Sahlani, Malak Hamdallah, Mars Obonyo, Destinie Paige, Hisham Pryce-Parchment and Shaefali Sakharkar.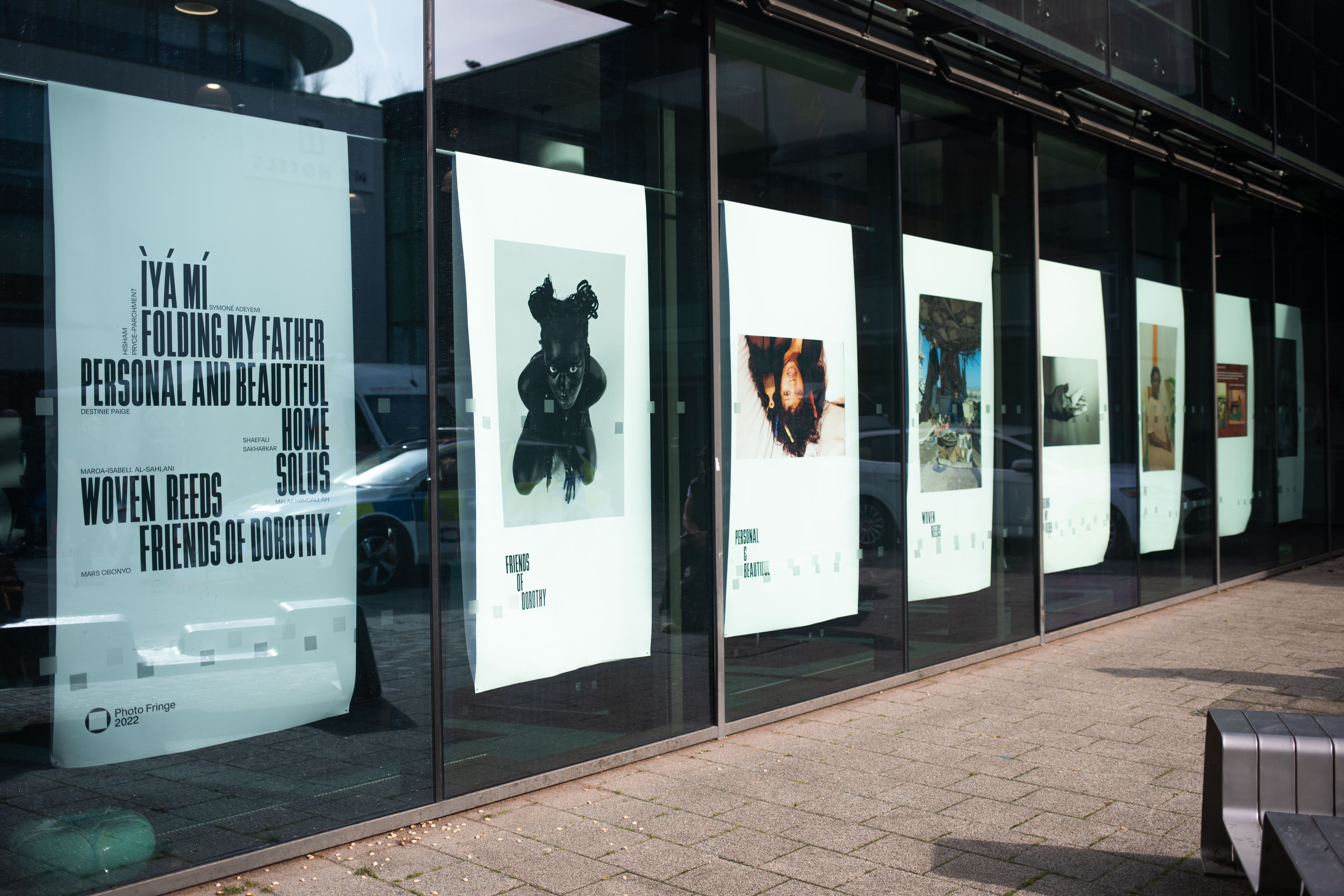 Queer Photography II: Identity Displaced continues at the Ledward Centre with work from socially engaged artists, challenging heteronormative ideals, deconstructing the gender binary and critiquing the Western hegemony of queerness: Ben Sharp, Farah Way, Felicity Blades, Francesca Alaimo, Gil Mualem-Doron, Pierre Yves-Monnerville, Reme Campos, Sofia Yala, Will Allen.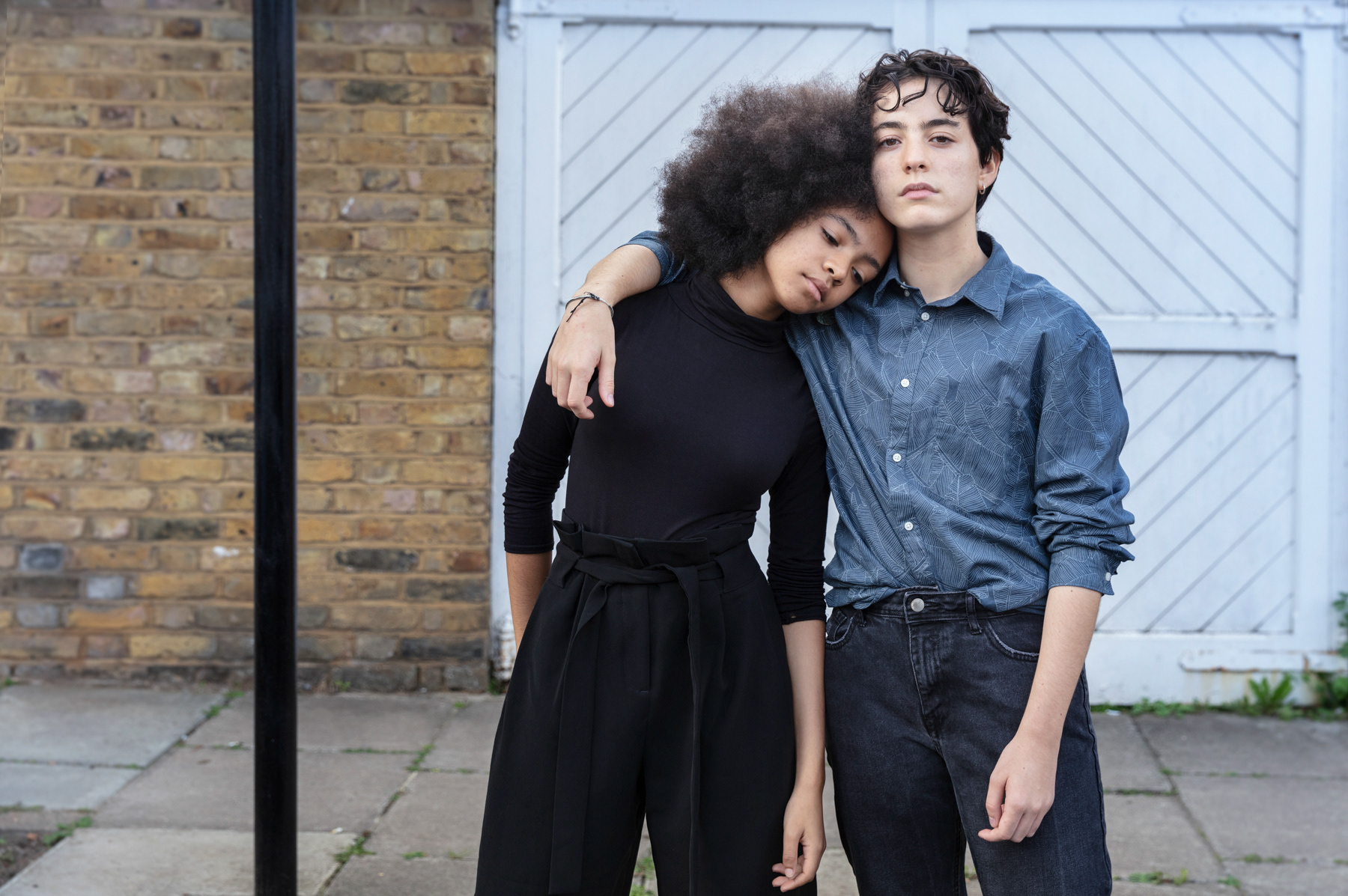 Sarah Ketellars' exhibition Wherever We Go is at 35 North on Friday and Saturday. An ongoing project looking at cultural inheritance as both a blessing and a burden. The artist explores her Latvian roots with old family photographs, documents and treasured keepsakes, as well as making new family portraits.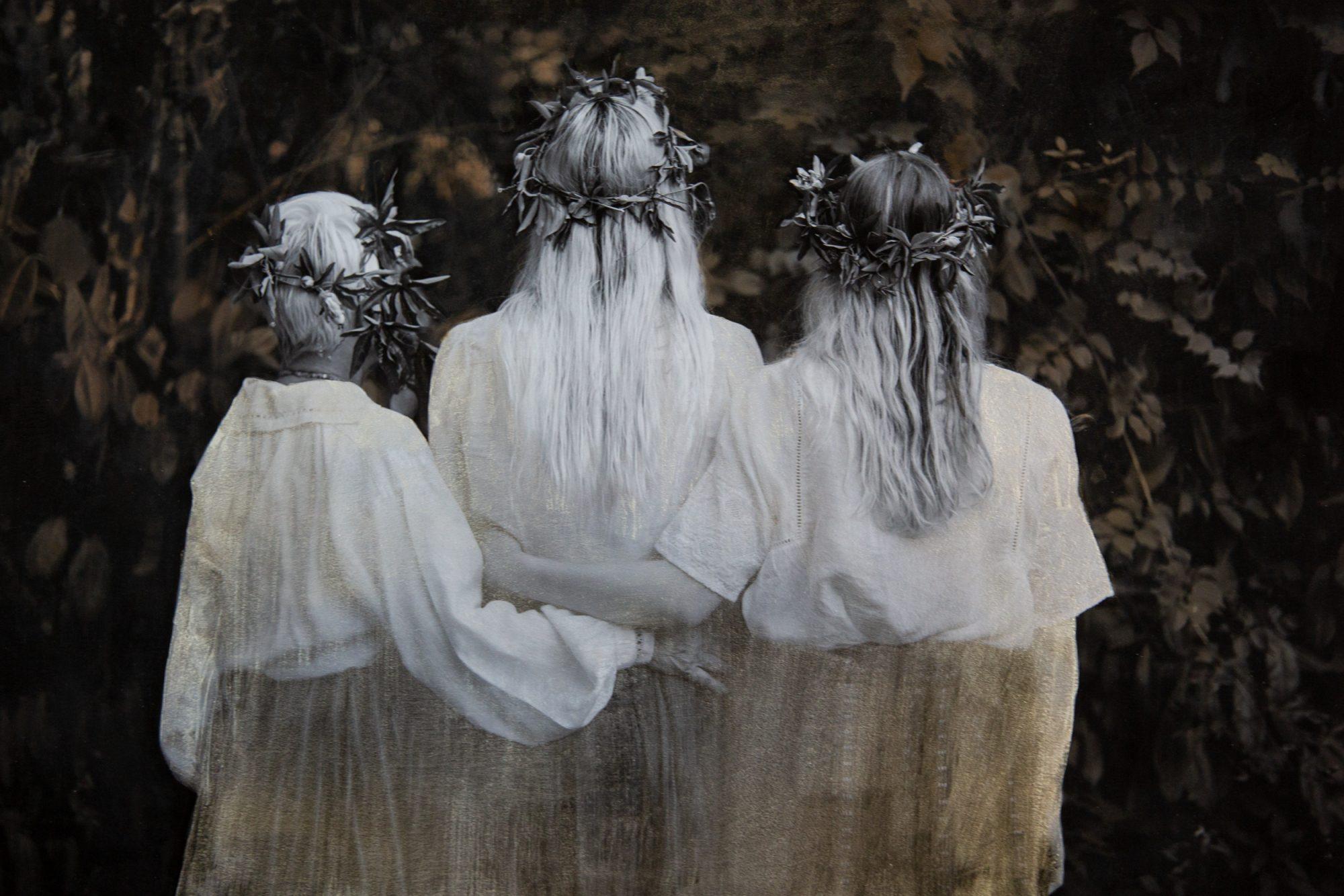 In Lewes
At 71 The Makers Gallery you'll find Torz Dallison & Tanya Shadrick's So There's an Island Somewhere a collaboration between a photographer and a writer responding directly to our the Real Utopias. Visitors can also browse a great collection of recently self-published photo books.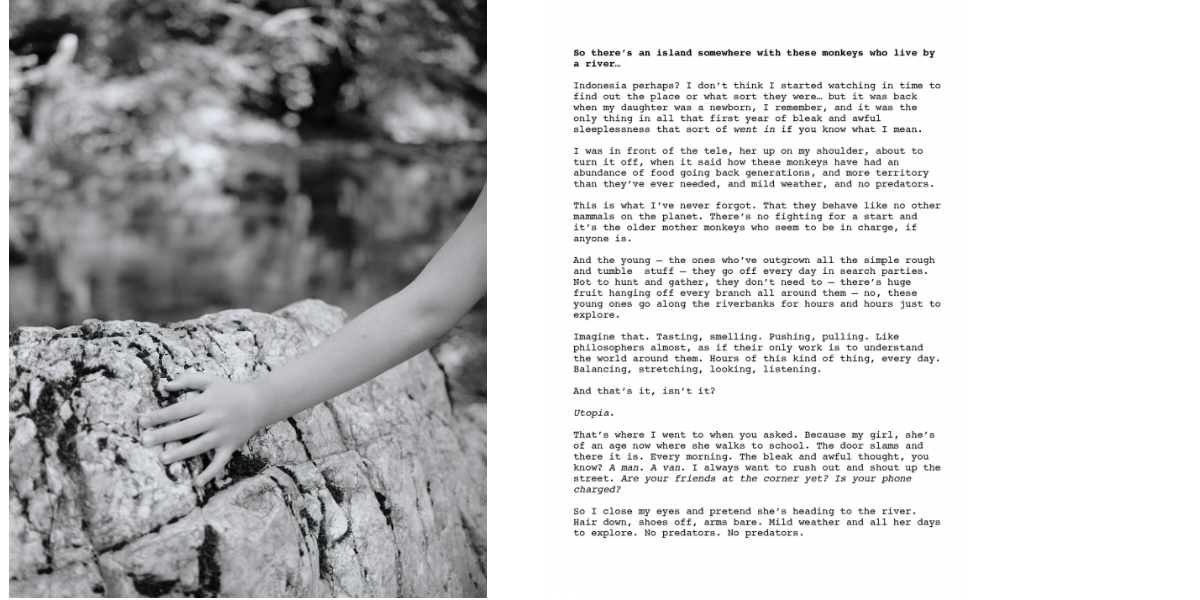 In Newhaven
Discover our Newtopias project as a large-scale outdoor exhibition at the old Peacocks building in Newhaven square. Local people have collaged together photographic material from the Newhaven Museum archive, personal photographs and found images to reimagine life in Newhaven and beyond, connecting the past, present and potential futures of the town and its community.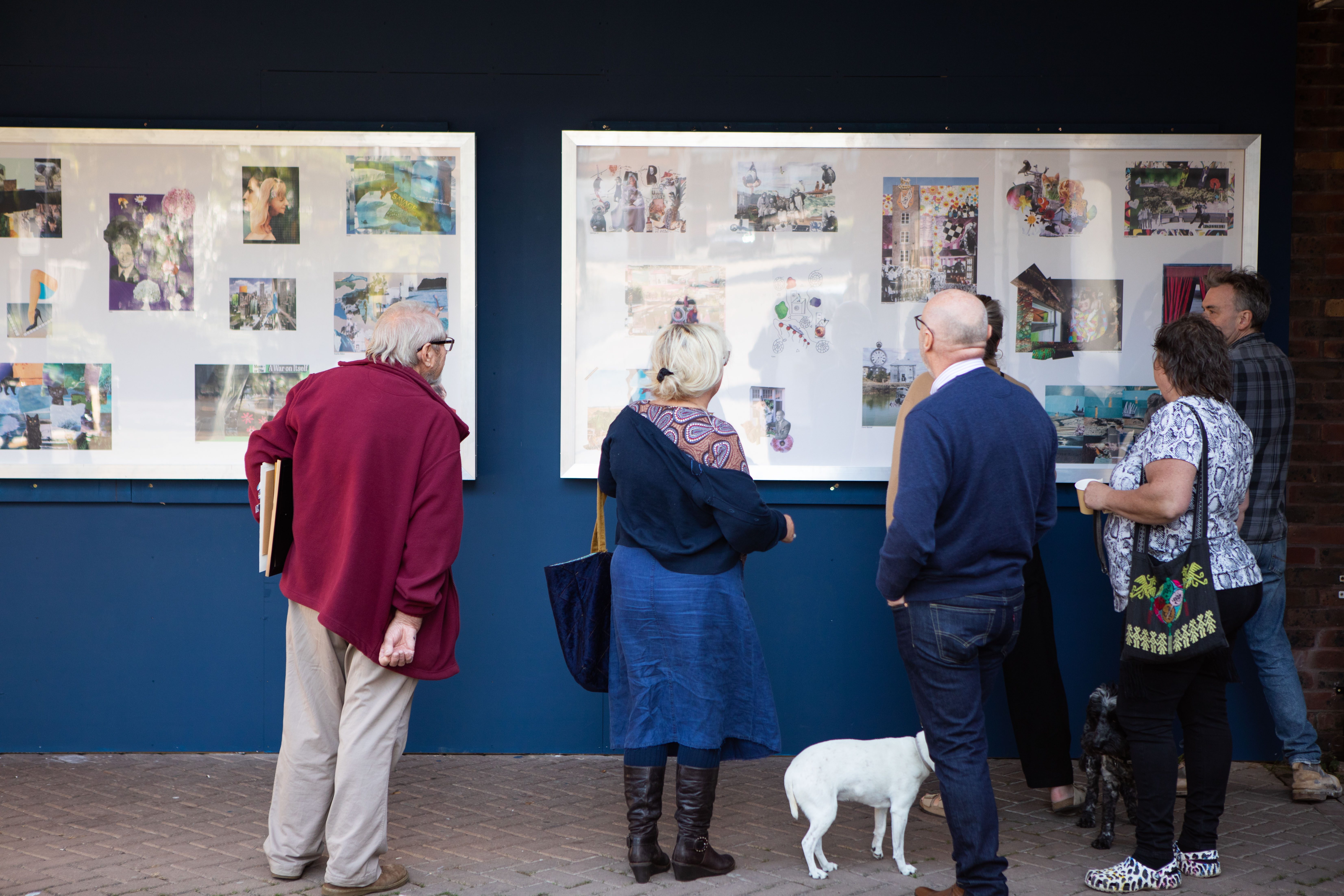 Upstairs in the former department store, you'll find exhibitions by artist group re(structure). Presenting work from eleven artists, the show covers a wide range of photographic expression, from personal stories, to broader cultural questions. Exhibiting artists: Danit Ariel, Ezra Evans, Hugh Fox, Patrick Green, Eva Louisa Jonas, Sam Kaufman, Lauren Joy Kennett, Marguerite Minnot-Thomas, Lindsey Smith, Max Southern and Vicky Waters.
In Shoreham
Ustopia is at the Shoreham Centre's Skyway Gallery until 29 October. The exhibition presents work from seven photographers including some regular Photo Fringe exhibitors: Amanda Gordon explores the tiny hidden worlds of petri dish grown micro-organisms. Eva Kalpadaki's cameraless explorations challenge the utopian ideal of flatness with violated negatives. Lee Copleston disrupts street scenes and blurs memory with double exposures. Alex Bamford (below) has been following the surreal adventures of a pyjama clad somnambulist for ten years. David West explores a sector the infra-red spectrum to create otherworldly landscapes made in the South Downs National Park while his Equilibré series is a response to the beauty of the ever-changing seascape during lockdowns. Philip Perch's debut exhibition is influenced by time living in a park, In PicoSystem Philip offsets the utopian beauty and bounty found in the late summer countryside with the darker and harmful influences of man. Wandering the BN43 area, Felix Tuffin uses photography and text to record his personal experience of living life in a dreamlike state.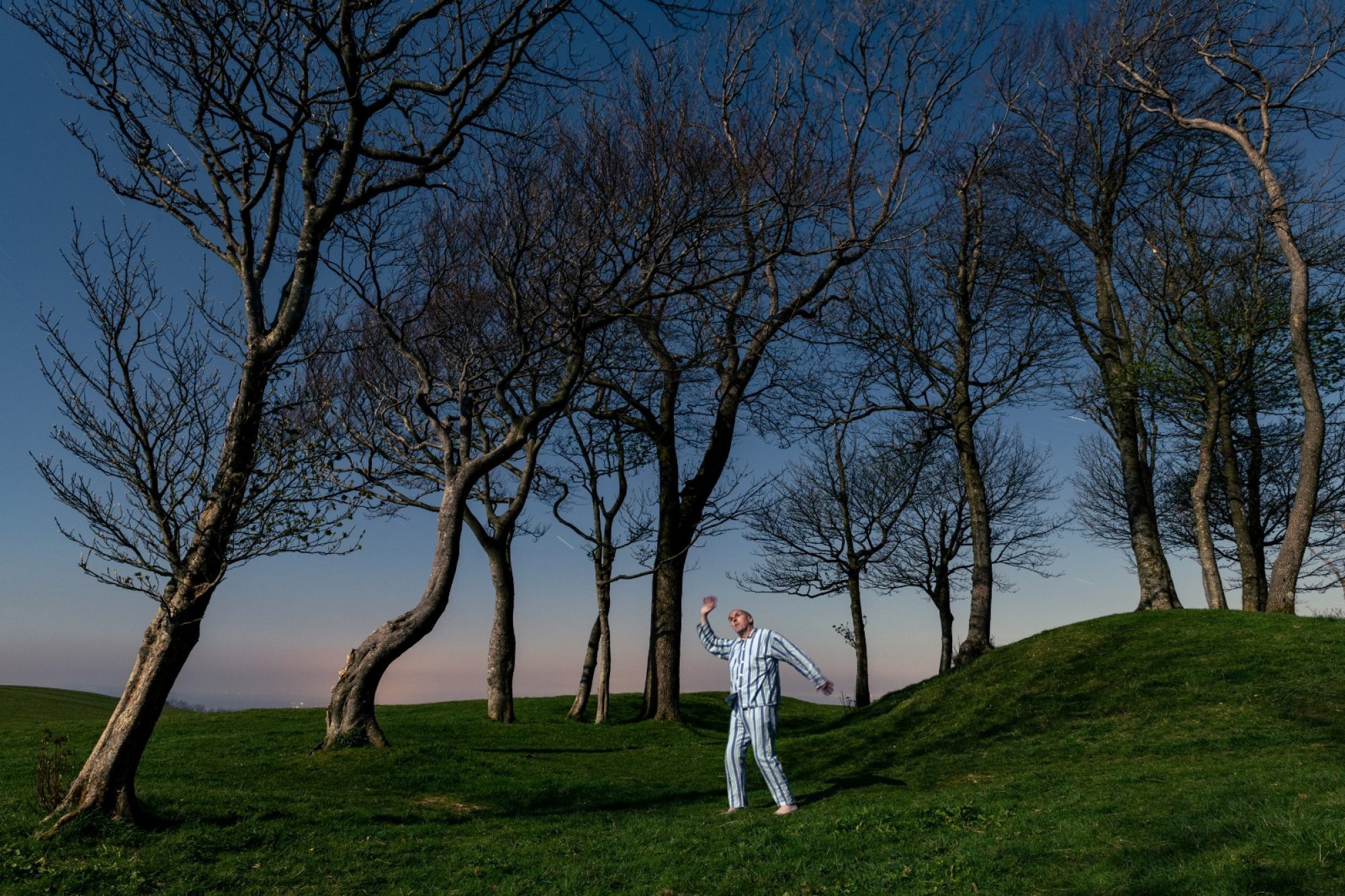 In Worthing
For the Photo Fringe 2022 OPEN Eco Photo Fringe invited artists to propose a single image to engage audiences and help us imagine a greener, fairer world. Artists were asked to respond to the question "How can photography make a difference to the climate crisis?" Twenty selected images are now installed as an outdoor exhibition on Worthing Beach. The artists are: Rhiannon Adam, Louise Beer, Laurene Bois-Mariage, Anne Marie Briscombe, Bill Brooks, Chan Hong Yui Clement, Alex Currie, Sarah Grounds, Gwen Riley Jones, Frankie Knight, Olana Light, Mark O'Halleron, Eunice Pais, Alex Robertson, Grant Simon Rogers, Francesco Russo, Scott Stevens, John Walmsley, Mandy Williams and Elizabeth Woodger.


At Colonnade House, Interplace is an evolving photography installation centered around the history and community of the seaside town by artists Lorna Allen and Eloise Calandre.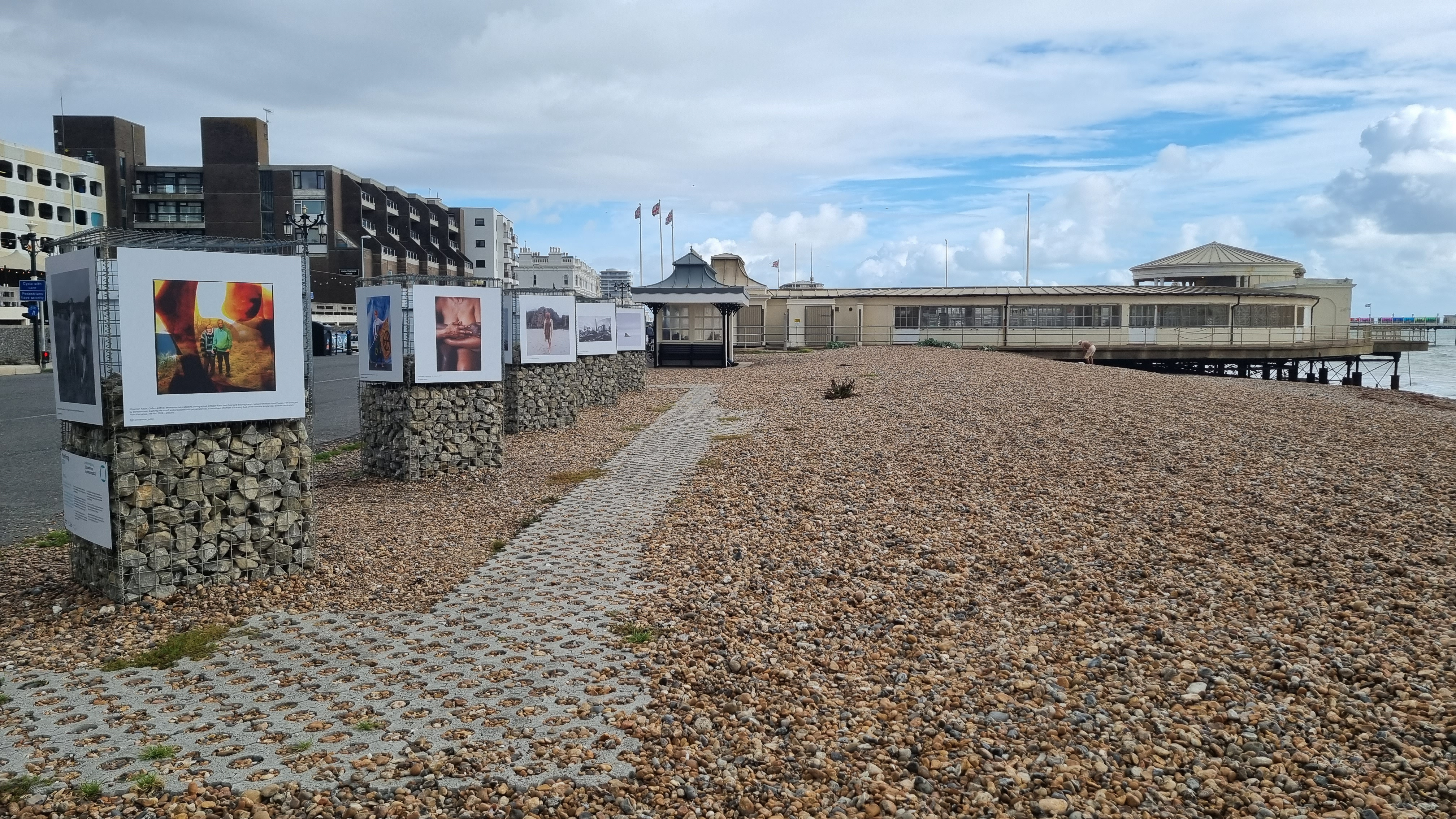 From Home
And if you just want to stay on your sofa? Dive into the numerous online exhibitions on our festival site. Pick a favourite and vote in the Danny Wilson Memorial Awards.